About Foundry Kitchen & Bar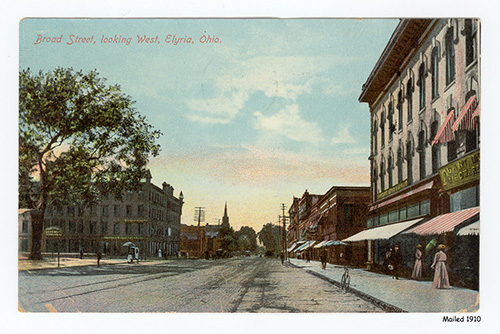 Nearly 200 years since Herman Ely settled here near the Black River, Foundry Kitchen and Bar is saluting the proud history of Elyria with our beautifully appointed gastropub situated just off Ely Square in the heart of downtown Elyria. In an ode to the great men and women who worked in the many foundries that once flourished here, Foundry Kitchen and Bar's decor boasts a rustic, industrial theme, using metal and wood finishes throughout, in addition to many found objects enhancing the space. Gathering among friends, family and business associates was the inspiration for the open floor plan, with a selection of larger tables and two private rooms for events, meetings and parties.
Chef Chris Hassert has worked to put together a fantastic menu. He has been cooking for 17 years and has worked for many restaurants in Northeastern Ohio. He studied at Polaris in Middleburg Heights, OH as well as Johnson and Wales University in Charleston, SC and Charlotte, NC. His goal is to discover unthinkable flavor combinations and marry them to the point they can only make sense.
Foundry Kitchen and Bar is a scratch kitchen and gastropub that specializes in fresh locally sourced ingredients in unique and tantalizing presentations. Gluten Free, Vegan and Vegetarian options are also available. Additionally, FKB features a fully stocked bar highlighting 24 craft beer selections, plus 2 high alcohol content craft beers on draft! FKB also has an extensive drink menu featuring hand crafted cocktails as well as a great selection of bourbon, whiskey and scotch and an ample wine list.
Foundry Kitchen and Bar is open Monday through Saturday for lunch and dinner and on Sunday for brunch and dinner. Hours are as follows:
Sunday Brunch 10 a.m. – 2 p.m.
Sunday Dinner 1 p.m. – 8 p.m.
Monday and Tuesday 11 a.m. – 9 p.m.
Wednesday and Thursday 11 a.m. – 10 p.m.
Friday and Saturday 11 a.m. – 11 p.m.
The Bar is open one hour beyond the hours listed above Monday – Saturday. Happy Hours run from 11 a.m. – 7 p.m. Monday – Friday.
FKB In The News!
Foundry Kitchen and Bar was featured in the December 20th, 2016 edition of the The Morning Journal. Click here to read all about us!
Fox-8 Cleveland stopped out to film a spot about Foundry Kitchen and Bar. You can see it here!
Cleveland.com is taking notice of downtown Elyria too! Check out this great article here!